Honest Quoting
We'll tell you the truth about the price of each home – the price the vendor will accept. There is no underquoting or false or misleading advertising. This gives you the confidence of knowing you will be viewing houses that are in your price range. That is why we are a respected and trusted Lake Macquarie Agent.
Buying Advice
Ray White Toronto is renowned in the Lake Macquarie area for their helpful buying tips and information.
Buyers Pick Your Property
Are you tired of searching for the right property? Fed up with seeing homes that don't suit you? Tell us the type of home you want, the area, your price range, and if we've got a home that suits you we'll let you know immediately. If we don't have the right home for you, we'll find one. Ray White Toronto & Lake Macquarie offers a finding service for homebuyers.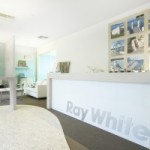 Longer Opening Hours
We'll arrange an inspection time that suits you, even if it's after work or on the weekends.
Our Toronto office is open 8.30am-5.30pm Monday to Friday and 9.00am-5.00pm Saturdays.
Our Wangi office is open 9.00am-5.00pm Monday to Friday
Expert Advice
Ray White Toronto & Lake Macquarie can offer you expert advice and local knowledge about Lake Macquarie. If you are unfamiliar with an area or looking for a property surrounded by the best parks, restaurants, schools or transport links, we can help. Ray White Toronto & Lake Macquarie is an expert when it comes to private sale real estate.
SMS and Email Alerts
Register with Ray White Toronto & Lake Macquarie to be instantly notified as new properties become available before they are released to the public, through email and property alerts.
Specialist Investment Division
We have a range of properties suitable for investment purposes. Ray White Toronto & Lake Macquarie can assist investors with advice in areas such as increasing rental returns, home loan health checks, capital growth rates, yields and council requirements. Our extensive experience in the Lake Macquarie area will be invaluable in assisting you in making an informed investment decision. We aim to make you the most informed investors in the area. Whether you buy from us or another agent, we will happily be your managing agent.
Professionalism
Ray White Toronto & Lake Macquarie are members of the Pittard Training Group which promotes ethics in Real Estate. Ray White Toronto & Lake Macquarie are also members of REI NSW and are a top-achieving office in the Ray White Group, Australasia's largest real estate group and Australia's most googled real estate brand. These memberships provide sellers, buyers, landlords and tenants with an assurance that they will receive the highest level of customer service and real estate knowledge.
Personalised Inspections
We'll arrange a time that is suitable for you. We believe in inspections on a more private and intimate basis. We want our buyers to have as much time as they need to feel comfortable in possibly their new home.