Insist on a Guarantee
The best advice to any person thinking of selling a property is to insist on an iron-clad service guarantee – one that gives you the opportunity to terminate the agent's services WITHOUT PENALTY if you are not receiving the service your agent promised you at the listing presentation.
All agents will ask you to sign an agreement before you sell your property. But remember that you are being asked to sign their agreement. Many sellers bitterly regret signing that agreement with the agent.
Think about this for a minute, if the agent's service was as good as he or she claimed, would they have any qualms about guaranteeing their service? Be suspicious any agent that tries to wriggle out of signing a guarantee.
And do be sure to READ any guarantee offered to you. Read it thoroughly. Ask yourself this question: Does this guarantee really protect us if the agent is a dud?
More agents these days do offer guarantees, but many of these guarantees are pathetic, as toothless as gummy shark. Read the guarantee and don't be afraid to add any (fair) clauses that protect you.
At the very least you should have a 'walk away' clause, one that allows you to fire the agent if he or she does not deliver the standard of service offered at the time of listing the property. This clause, more than any other, is a 'must have'.
The best agents will gladly GUARANTEE their services. Avoid agents who do not offer a solid service guarantee.
Gary Pittard
This article is adapted from the seller booklet, How To Get the HIGHEST PRICE for Your Property. To have a complimentary copy home delivered, please contact the agent who sent you this newsletter.
Open for Inspection or Open to Prospect
The open for inspection method is often the inspection method of choice for the agent too lazy or lacking sufficient training to prequalify buyers. The reasons for this are varied but if you scratch just a little dirt from the surface it will soon become very apparent why agents are so insistent upon their use. I am sure that some of you are already beginning to wonder just where I am going with this and what possible other reason could there be for conducting home opens other than to show potential buyers through property? The answer is simple – to prospect for sellers.
What better source of future and immediate home sellers could an agent have other than those already in the market place exploring the possibility of moving? You see the humble home open has become the ideal price comparison tool for those looking to get an early indication of their homes value prior to calling in an agent for an appraisal.
Aside from all the local criminals prospecting and note taking for their next target or sticky beak neighbours in search of decorating ideas, home opens are a fantastic place for lazy and inexperienced agents to prospect for new business. Most lookers are blissfully unaware that when they give their contact information over at the door it is the beginning of a barrage of calls, mail outs, flyers and door knocks from that agent in search of his or her next listing. The unfortunate part about this story is that if the agent in question applied the same amount of effort into finding a buyer for the homes he or she already has for sale as he does into using it to attract a future seller he would have it sold at a fantastic price in no time.
Any genuine buyer feedback obtained from those who inspected the property is generally useless and along the lines of "they thought it was nice but they are looking at quite a few this weekend" or worse still "we are just looking at the moment as we have not spoken with our bank yet". This will often leave a vendor feeling upset and dejected as to why so many people have viewed their property this day, yet none of them wish to buy it.
This type of behaviour is often compounded even further by the undesirables in our industry who will further increase their strike rate with finding a seller by underquoting the home's value in order to increase the number of people attending the open. This is some of the most deplorable conduct in the industry which you can be assured of avoiding by selecting an agent that does not use the open for inspection method.
An expert in marketing and negotiation will take the one on one option every time. He or she will have already determined the prospects suitability for the property and have a good idea about what they need and why. Needless to say the property will be accurately priced in order to further entice the prospect into placing an offer. Never allow your home to be used to prospect for anything other than someone looking to buy it.
Auctions
If you are thinking of auctioning your property please talk to us before you sign anything. We will save you thousands in the marketing costs and achieve a much higher sale price with our auction method.
Guaranteed!!
Advertising phrases guaranteed to lower the sale price of your home
It pays to be very careful when your home is being advertised for sale. Any hint that you are under pressure to sell, will be taken as an open invitation to buyers to make unrealistic offers.
To us, anything about the sellers' circumstances rather than about the property is a breach of our ethical duty to use our best endeavours to achieve the best price for the owners. Other agents also have that duty, but I don't think that it is always taken as seriously as it should be.
It is noticeable that many of the worst examples occur in advertisements that are vendor funded so that not only is the poor owners' circumstances being advertised to the buyers but the seller is having to pay for the advertising as well.
With typical vendor-paid advertising space being somewhat larger than company-paid advertising, there is a lot more space to fill and personal information that should never be disclosed is regularly being shouted from the rooftops. Do the agencies involved not realise that their sellers are being adversely affected by this, or it simply that they just don't they care?
The following phrases all appeared in one issue of a local newspaper on 13 May 2010:
'Vendor Bought – Must sell'
'Vendor Desperate to Sell'
'Negotiable'
'Seriously forSale'
'Bank say must sell'
'Urgent – Owner gone toAustralia'
'Beat the bank'
'Must be sold' (x2)
'Urgent sale'
'The vendors are packed…'
'Vendors off travelling'
' Highly motivated vendor seeks..'
'Our owners have purchased and this home MUST be sold'
'Price reduced after fallen sale'
'Owners have bought'
'ForcedSale'
'Vendor must sell'
'..forces them to sell their home.
'…must be sold'
'Vendors have already purchased'
'It's got to go – instructions from Oz'
'southbound owner instructs to sell'
'Must be sold'
'Forced sale – beat the bank'
'An immediate sale is required'
'sell without delay'
'Circumstances require immediate sale'
'Must go under the hammer'
'overseas owner wants it sold'
'reasons force owner to sell'
'owner moving overseas and must sell'
'UrgentSale'
'Overseas owner needs this sale'
'..owner moving overseas.'
While the agents would probably say that they are trying to create urgency, I would say they are trying to make a sale at any price, with the loss the sellers' to bear. Nobody needs this lack of professionalism.
Ways to avoid this happening are:
Don't pay for advertising, certainly not for large advertisements.
Don't tell salespeople your reason for selling – they may use the information against you.
Insist on reviewing all advertisements BEFORE they appear in the newspaper or on the internet.
Add Extra Sparkles – And give your property that extra sales appeal.
You rarely need to spend thousands of dollars to make your home attractive.
Buyers are attracted by the appearance of your property and, when they inspect it, they are influenced by its atmosphere. The right appearance outside, followed by the right mood inside, gives you the best chance to get the highest price.
You rarely need to spend thousands of dollars in renovations or repairs to make your property attractive. All you have to do is pay attention to some obvious points, all of which can make a big difference to your price.
Falling In Love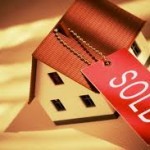 Buying a home is emotional. The feeling of a home is more important than the price. If your agent has 'qualified' the buyers, they will not be 'lookers'; they will be genuine people who can afford your asking price.
Their feelings will be the main reason they accept or reject your property. The word 'love' is common with home-buying – and even with land, when buyers report loving the location.
Buyers say, "We loved that home and that's why we bought it." So make sure you present your property at its finest. Remove or fix anything that might 'turn-off' the buyers.
First Impressions
We are attracted to homes the same way we are attracted to people.
The first thing we notice is the outside. If the property is clean and neat and welcoming, we are interested. If it is scruffy or dirty, we are turned off.
Buyers often say they "just want to look from the outside." They want to see if they are attracted by the appearance.
For this reason you need to be careful how your agent markets the property. Advertising an address, and opening for inspection a property that might not be attractive from the outside, can lose many buyers.
To make your home look its best, attention to detail is crucial. When you live in a property, you can overlook its little faults. It is now time to have a fresh look.
Stand in the street and look at your property as if you were seeing it for the first time. Try hard to pick faults. It is better that you find the faults, while there is time to fix them, than the buyers find the faults.
Try to judge your property by the standards of the buyers, not by your standards – try and see it through strangers' eyes.
The challenge is to make your property as attractive as possible without spending too much.
Gary Pittard
This article is adapted from the seller booklet, How To Get the HIGHEST PRICE for Your Property. To have a complimentary copy home delivered, please contact the agent who sent you this newsletter.
An appraisal or a valuation?
What would you do if you wanted to find out what your property is worth in today's market?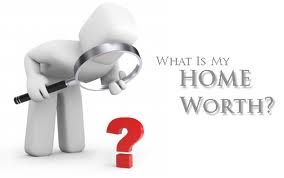 Would you ask for an appraisal or do you get a valuation?
They may sound like they are the same but they're not. Do you know the difference?
A valuation can only be conducted by a certified valuer, one who has completed the prescribed educational course and are qualified to perform the task of valuing property.
An appraisal on the other hand is simply an estimate of a property's market value, which is what you'll generally get when you ask a real estate agent to price your home.
Appraisals by real estate agents are just that. It's their estimate of the property's value in the current market. The price the agent quotes you is simply their opinion of the market price of your home and since it's not legally binding it doesn't have to withstand the scrutiny of being accurate.
This explains why homeowners are often quoted different prices when they call agents in for an appraisal. Vendors are then faced with the dilemma of not knowing which agent's price estimate to believe.
Real Estate agents should have a good knowledge of the sales in their local area and should be in a position of accurately estimating the likely selling price by making comparisons with comparable recent sales.
So why do agents often differ in their price estimate?
In their attempt to please the vendor and in order to increase their chance of winning the listing, agents can often be over-optimistic with their price estimate.
Engaging a qualified valuer for a valuation on the other hand will cost you money but it could be a worthwhile investment as it gives you an independent, unbiased and accurate valuation that you can legally rely upon.
A written independent valuation can be a valuable tool, particularly in the current market, when negotiating with a buyer who may be trying to buy the property at a lower price.
A valuation can also provide you with peace of mind. Having an independent valuation makes your job of selling your home a little easier, as you are able to compare any offers you receive with the written valuation.
What can I get for my home?
Property valuations are only an opinion of what a buyer may be willing to pay in today's market. It should come as no surprise that depending on who you ask you will likely be quoted a different price.
Unfortunately there is no scientific formula that you can use to determine your home's value.
Your opinion will always be swayed by your personal attachment to the home. This is quite normal. The emotional attachment to our own home, commonly referred to as the "Endowment Effect", is hard to shake off.
You cannot rely on the agent's opinion on the price of your property either, because the price they quote you may be designed to win the listing. Their chances of being selected to sell your home increases if they are optimistic with the price.
A professional valuation by a qualified valuer will give you the closest indication of what your property is worth but this will cost you several hundred dollars.
Ultimately the only opinion that really matters is that of a genuine buyer. They are the only ones who are prepared to give you their hard earned money in exchange for your home.
So what do you do?
You can start by looking at comparable sales in the area. This is your best indicator and it's what property valuers and real estate agents use as well. There is much of this data readily available nowadays on the internet.
By analysing the recent sales data of similar homes in your area and provided you draw realistic and unbiased comparisons you can estimate the value of your home. To arrive at a "fair market price" make sure you're comparing apples with apples and also allow for the "Endowment Effect" in your calculations.
A common problem with many sellers is they focus on what they need or what they'd like to get, which of course has no bearing whatsoever on the market value of their home.
The only way to truly know what your home is worth is to list it on the market with a private sale agent and find out what genuine buyers are prepared to pay. If the price you are offered allows you to make a move, you can sell. If it doesn't, you may choose to stay.
Always know with Ray White Toronto & Ray White North Lake Macquarie we will not charge you anything unless you sell.
Selecting An Agent
It goes without saying that it is very important to select a real estate agent who is not only competent, but also professional, reputable and ethical.
Most people are aware of some of the bad industry practices from first hand experience. However, there are certainly agents who operate professionally and ethically.
In looking for an agent that will work in your best interest, word of mouth recommendations are always a good way to start. If you don't have a recommendation you may consider talking to other vendors who have just sold with the agent you're considering.
Knock on their door and ask them about their experience with their agent. Most people would be only too glad to give you their opinion.
Treat the appointment of the real estate agent like a job interview. They should be able to provide you with information of recent sales of houses similar to yours in your area and of other properties currently on the market (your competition).
If you are interviewing more than one agent, you may be tempted to choose the agent who quotes you the highest selling price for your home. Although agents are obligated to substantiate their quoted price, they certainly are under no obligation to achieve the quoted price when selling it. Contrary to some peoples belief's, agents do not control the market.
Remember, if your selling price is too high, the right buyer for your home may buy something else and you'll miss out on selling for the highest price.
Agents' commissions are negotiable, so you can negotiate a fair commission. Most agents charge between 2% and 3.5% of the sale price. Although some agents will go a little lower and some as high as 4%. When negotiating commission be careful of what is and isn't included. Some agents have one 'all inclusive' fee, while others have a fee plus an amount for advertising and other costs which are payable whether you sell or not.
Be aware of catches. A low fee may not provide the incentive required for maximum effort to be put into the sale by the sales team. They are more likely to put the majority of their effort towards selling a property for a vendor who is paying them a higher commission.
Don't rush into signing up with an agent to sell your most valuable asset until you have done your checks and are totally comfortable that they are the right people for the job.
And remember, don't choose the cheapest fee or the highest quoting (sale price) agent on those two things alone.
Paul Kounnas